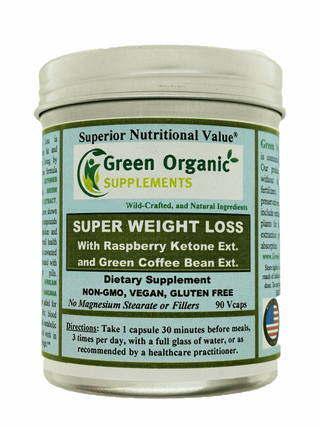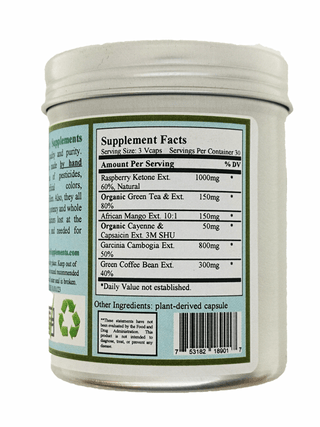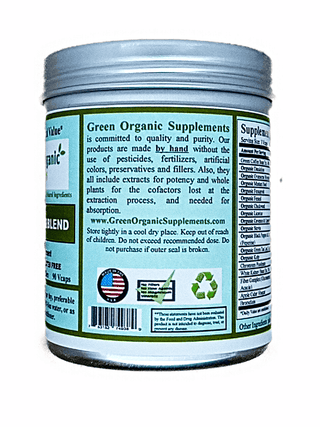 Your Security is Protected
Weight Loss, Super, 90 VCaps
Hand Made, Non-GMO, Vegan, & Gluten Free
Made with Organic, Wild-Crafted, and Natural Ingredients
Super Weight Loss provides a complete approach to weight loss. This formula provides fat burning effect, blood sugar control, and thermogenic ingredients, which all work in synergy to lose weight.**
Supplement Facts
Serving Size: 3 VCaps
Serving per Container: 30
Amount Per Serving
% DV

Raspberry Keytone Ext. 60%, natural (no synthetic)

1000mg

*

Organic Green Tea & Ext. 80%1

150mg

*

African Mango Ext. 10:1

150mg

*

Organic Cayenne Pepper &  Ext. 3M SHU (Capsiacin)1

50mg

*

Garcinia Cambogia Ext. 50%

800mg

*

Green Coffee Bean Ext. 40%

300mg

*

*Daily Value not established
Other Ingredients: plant-derived capsule
1Includes the extract for potency and the whole plant for the co-factors lost at the extraction process.
Directions: Take 3 capsules per day, preferable 1 capsule 30 minutes before each meal, or as recommended by a healthcare practitioner.
Price: $34.98
Customer Reviews
100
reviewers would recommend this product
Write a Review
I recommend this product
Wow
It's only been a week but I feel awesome I can tell I'm loosing weight my clothes fit different I'm not as hungry my mind isn't focus on food I try to keep fruits veggies protein shakes baked chicken fish hamburgers potatoes white and orange and other healthy food in my house. I'm seeing positive results every day maybe not complete fat but I will stick with this product for a little longer to see what else it does for me. I'm happy with this product.