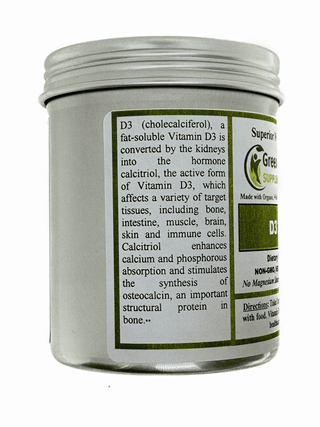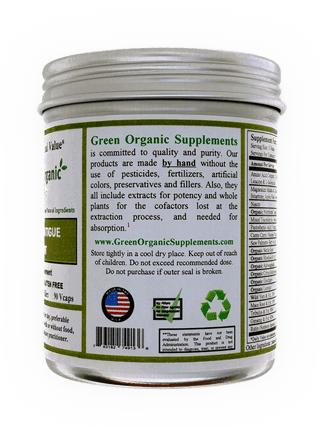 Your Security is Protected 
Natural D3, 2000IU, 90 VCaps
Hand Made, Non-GMO, & Gluten Free
Made with Organic, Wild-Crafted, and Natural Ingredients
This blend combines 2000 IU of vitamin D3 with parsley necessary to improve absorption.
D3 (cholecalciferol), a fat-soluble Vitamin D3 is converted by the kidneys into the hormone calcitriol, the active form of Vitamin D3, which affects a variety of target tissues, including bone, intestine, muscle, brain, skin and immune cells. Calcitriol enhances calcium and phosphorous absorption and stimulates the synthesis of osteocalcin, an important structural protein in bone.**
Supplement Facts
Serving Size: 1 VCap
Serving per Container: 90
Amount Per Serving
% DV
Vitamin D3 (Cholecalciferol D3)


2000IU

500%

Parsley Leaf, Root, & Ext. 5:11

650mg

*

*Daily Value not established.
Other Ingredients:

 plant-derived capsule
1Includes the extract for potency and the whole plant for the cofactors lost at the extraction process.
Directions: Take 1 capsule the per day, preferable with food. Vitamin D levels must be check by a healthcare practitioner.
Price: $14.98
Related Terms: vitamin d vs d3, vitamin d3 1000 iu, vitamin d3 and k2, vitamin k2 and d3, vitamin d3 5000 iu, vitamin d3 2000 iu, vitamin d3 dosage 5000 iu, vitamin d3 2000, vitamin d3 5000, vegan vitamin d3, vitamin d3 vegan