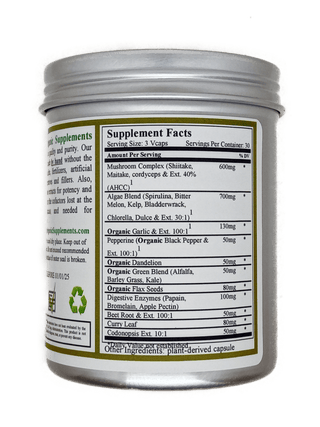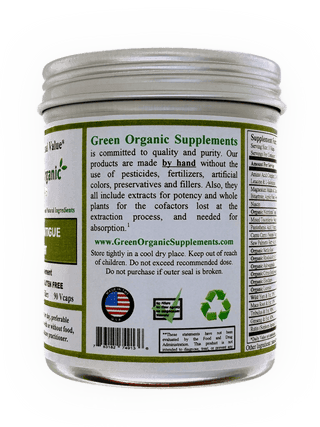 Radiation & Chemo Protector, Iodine

Your Security is Protected 
Radiation Protector
Hand Made, Vegan, Non-GMO, & Gluten Free
Made with Organic, Wild-Crafted, and Natural Ingredients
Exposure to radiation causes the massive generation of free radicals that induce cellular DNA damage, which might develop tumors and cancers. Also symptoms could include: heart palpitations, headaches, sleep disturbance, chronic fatigue, endocrine problems, short term memory difficulties, frequent infections, reproductive issues. If you are concern about radiation in your body, you might look into Potassium Iodide, as it may block the thyroid's uptake of radioiodine. Therefore, Potassium Iodine may be used to provide some protection against thyroid cancer caused by irradiation. Radiation Protector formula contains natural sources of Potassium Iodide as well as free radical scavengers. Natural source of Potassium Iodide not only that is highly absorbable but most important, it's safer, effective, and hard to overdose.**
Supplement Facts 
Serving Size: 3 VCaps
Serving per Container: 90
Amount Per Serving
% DV
Mushroom Complex (Shiitake, Maitake, cordyceps & Ext. 40% AHCC)1

600mg

*

Algae Blend (Spirulina, Bitter Melon, Kelp, Bladderwrack, Chlorella, Irish Moss, Dulce & Ext. 30:1)1

700mg

*

Garlic & Ext. 100:11

130mg

*

Peperine (Black Pepper & Ext. 100:1)1

50mg

*

Dandelion

50mg

*

Green Blend (Alfalfa, Barley Grass, Kale)


50mg

*

Flax Seeds

80mg

*

Digestive Enzymes (Papain, Bromelain, Apple Pectin)

100mg

*

Beet Root & Ext. 100:1

50mg

*

Curry Leaf

80mg

*

Codonopsis Ext. 10:1

50mg

*

*Daily Value not established.
Other Ingredients: plant-derived capsule
1Includes the extract for potency and the whole plant for the co-factors lost at the extraction process.
Directions: Take 3 capsules per day, or as recommended by a healthcare practitioner.
Price $32.98