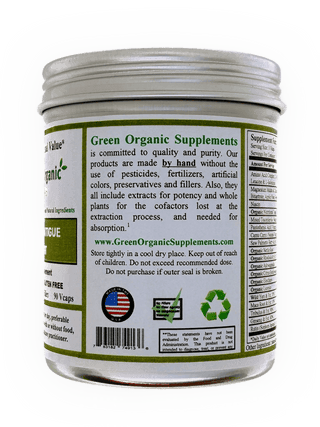 Your Security is Protected
Magnolia Bark, Complex, 90 VCaps
Hand Made, Vegan, Non-GMO, & Gluten Free
Made with Ingredients

Magnolia Bark is used for weight loss, problems with digestion, constipation, inflammation, anxiety, stress, depression, fever, headache, stroke, and asthma.
Supplement Facts
Serving per Container: 90
Serving Size: 1 VCap
Amount Per Serving
% DV
Magnolia Bark & Ext. 100:1


680mg

    *    

Piperine (Black Pepper & Ext. 100:1)1

40mg

*

*Daily Value not established
Other Ingredients

:

plant-derived capsule
1Includes the extract for potency and the whole plant for the cofactors lost at the extraction process.
Directions: Take 1 to 6 capsules per day preferable with foods, or as recommended by a healthcare practitioner.
Price: $19.98
Related Terms : bitter melon for diabetes, bitter melon powder, best bitter melon supplement, bitter melon extract supplement, bitter melon herbal supplement, bitter melon supplement dosage, bitter melon supplement for diabetes, bitter melon supplement health benefits