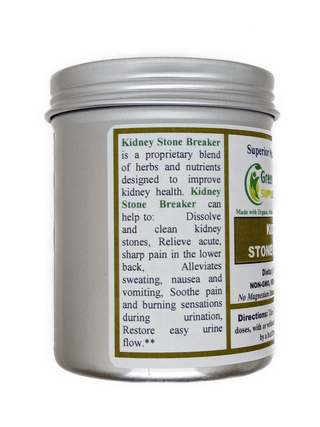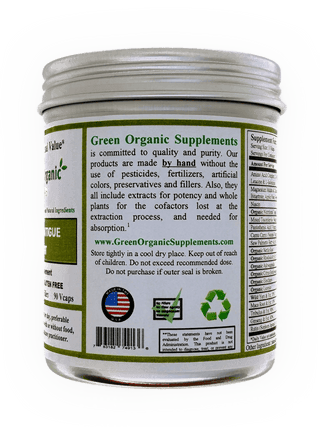 Your Security is Protected
Kidney Stone Breaker, High Absorbable, 90 VCaps
Hand Made, Non-GMO, Vegan, & Gluten Free
Made with Organic, Wild-Crafted, and Natural Ingredients

Kidney Stone Breaker is a proprietary blend of herbs and nutrients designed to improve kidney health. 
Kidney Stone Breaker can help to:
Dissolve and clean kidney stones, Relieve acute, sharp pain in the lower back, Alleviates sweating, nausea and vomiting, Soothe pain and burning sensations during urination, Restore easy urine flow**
Supplement Facts
Serving Size: 3 VCaps
Serving per Container: 30
Amount Per Serving
% DV

Chanca Piedra Ext. 10:1

600mg

*

Eucommia Bark

400mg

*

Gold Coin Grass

800mg

*

Wild Gravel Root

100mg

*

Three Leaved Caper

100mg

*

Peperine (Black Pepper & Ext. 100:1)1

40mg

*

Cornsilk

50mg

*

Club Moss

50mg

*

*Daily Value not established
Other Ingredients:

 plant-derived capsule
1Includes the extract for potency and the whole plant for the cofactors lost at the extraction process.
Directions: Take 3 to 15 capsules, in divided doses, with or without foods, or as recommended by a healthcare practitioner.
Price: $28.98
Related Terms : dissolving capsules for kidney stone, apple cider vinegar capsules for kidney stones, hydrangea capsules for kidney stones