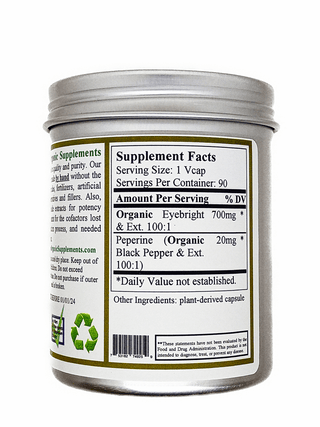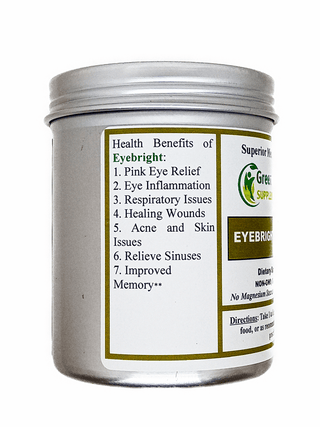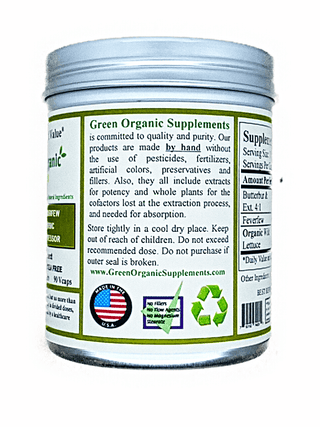 Your Security is Protected 
Eyebright, Complex, 90 VCaps
Hand Made, Vegan, Non-GMO, & Gluten Free
Made with Organic Ingredients

Health Benefits of Eyebright:
1. Pink Eye Relief
2. Eye Inflammation
3. Respiratory Issues
4. Healing Wounds
5. Acne and Skin Issues
6. Relieve Sinuses
7. Improved Memory
Supplement Facts

Serving per Container: 90

Serving Size: 1 VCap
Amount Per Serving
% DV
Organic Eyebright & Ext. 100:1


700mg

    *    

Piperine (Organic Black Pepper & Ext. 100:1)1

20mg

*

*Daily Value not established
Other Ingredients

:

plant-derived capsule
1Includes the extract for potency and the whole plant for the cofactors lost at the extraction process.
Directions: Take 1 to 6 capsules per day preferable with foods, or as recommended by a healthcare practitioner.
Price: $17.98 
Related Terms : bitter melon for diabetes, bitter melon powder, best bitter melon supplement, bitter melon extract supplement, bitter melon herbal supplement, bitter melon supplement dosage, bitter melon supplement for diabetes, bitter melon supplement health benefits