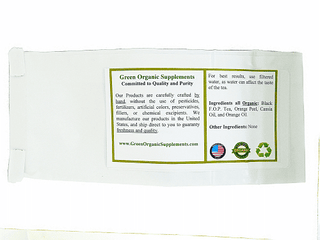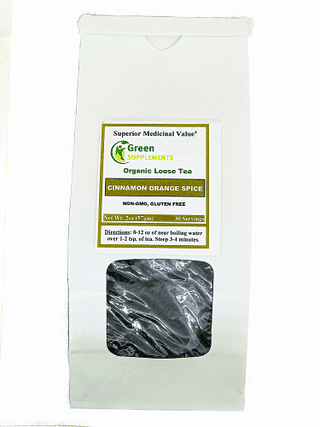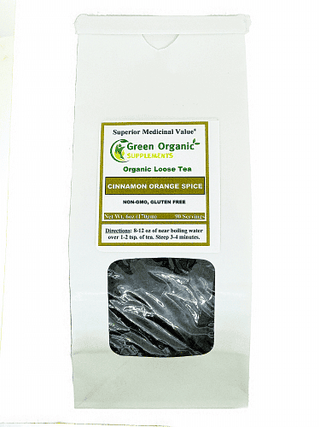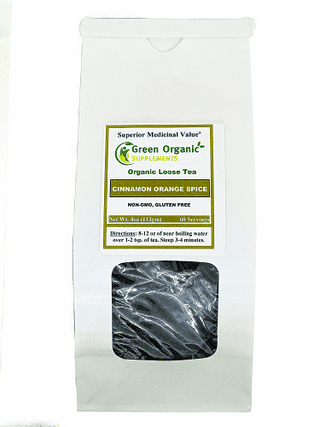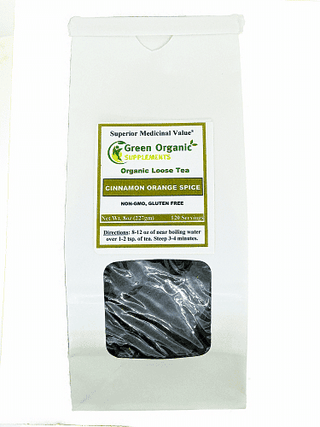 Cinnamon Orange Spice Tea

Your Security is Protected


Cinnamon Orange Spice Tea
Organic Loose Tea
NON-GMO, GLUTEN FREE
This blend unites our full bodied black teas with the flavor or cinnamon and the natural citrus flavor of orange giving it a fragrant spicy and fruity flavor. This warming, revitalizing tea has a spicy cinnamon flavor with a touch of sweet citrusy orange, making it a robustly flavorful, warming tea.
Flowery Orange Pekoe (F.O.P.) refers to a high quality whole leaf tea with a long leaf and good balance of tips. FOP contains fine, tender young leaves with buds (referred to as tips) and is made from the first two leaves and bud of the shoot. When harvested during the slow growth periods, these young buds have a golden tip, hence the grade 'Flowery', thus making it Flowery Orange Pekoe (FOP).
Contains Caffeine
Ingredients all Organic: Black F.O.P. Tea, Cinnamon, Orange Peel, Cassia Oil, Orange Oil.
Other Ingredients: None
Directions: 8-12 oz of near boiling water over 1-2 tsp. of tea. Steep 3-4 minutes.
For best results, use filtered water, as water can affect the taste of the tea.