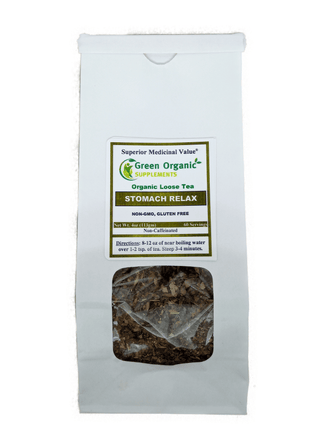 Your Security is Protected


Stomach Relax Tea
Organic Loose Tea
NON- CAFFEINATED, NON-GMO, GLUTEN FREE
A soothing and warming combination of peppermint leaf, fennel seed, and other herbs makes this blend perfect for when your stomach is feeling off and needs some comfort. It is a medium-bodied tea with a minty aroma, and the peppermint combined with fennel creates a light refreshing taste. Caffeine-Free.
Ingredients all Organic: Peppermint Leaf, Linden Flower & Leaf, Fennel Seed, and Elder Flower.
Other Ingredients: None
Directions: 8-12 oz of near boiling water over 1-2 tsp. of tea. Steep 3-4 minutes.
For best results, use filtered water, as water can affect the taste of the tea.