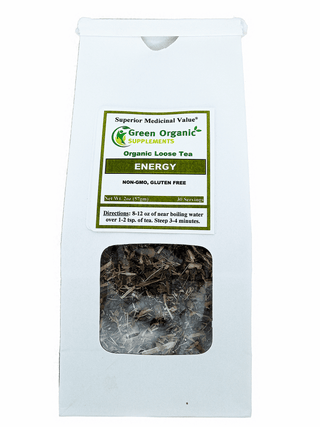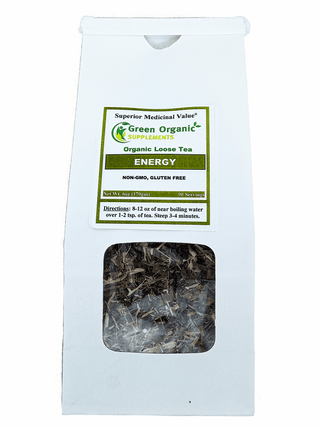 Your Security is Protected


Energy Tea
Loose Tea
NON-GMO, GLUTEN FREE
Liven up your day with this mild-bodied, earthy blend of Young Hyson green tea combined with eleuthero and ginkgo; and the licorice gives it a slightly sweet taste. Enjoy this invigorating green tea throughout the day to support your energy and well-being. Revitalize yourself naturally! Contains caffeine.
Ingredients all: Young Hyson Green Tea, Ginkgo Leaf, Eleuthero Root, Schisandra Berry, Gotu Kola Herb, Licorice Root, and Ginger Root.
Other Ingredients: None
Directions: 8-12 oz of near boiling water over 1-2 tsp. of tea. Steep 3-4 minutes.
For best results, use filtered water, as water can affect the taste of the tea.