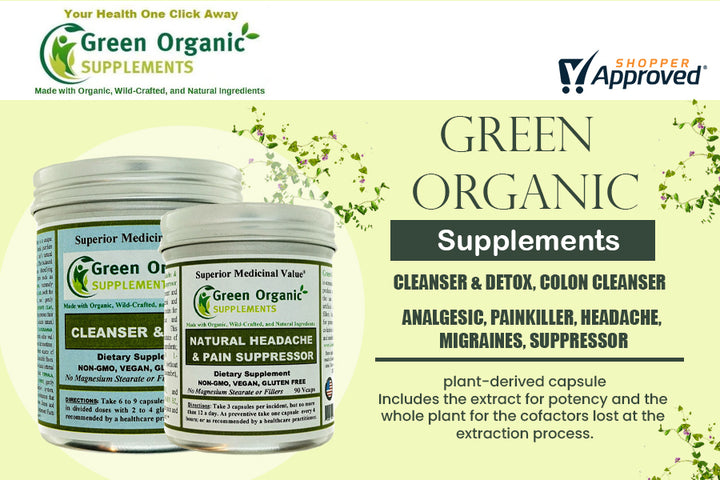 Embracing the Natural Pain Relievers and Cleansers for Healthy Living
In this world, there is a lot to be done about living a healthy lifestyle. This involves eating a well-balanced diet, exercise, and good rest. Still, there are times when we fall short of achieving general wellness due to different issues such as pain and toxicity. This may be caused by unavoidable circumstances such as:
Fatigue due to routine hustle and bustle
Injuries
Stress
Poor nutritional diet
Medical conditions
With such issues lingering on, complications that may range from mild to severe would be the result. This may involve the following:
Headaches
Stomach pains
Insomnia
Muscle and back pains
 Since we cannot avoid pain and toxicity in our lives knowing the best way to deal with issues is usually an advantage. Normally the majority decide on taking OTCs in countless instances such as NSAIDs like aspirin. These are popular pain relievers for back and headaches. However, OTCs pain killers have been blamed for causing situations such as addiction and drug misuse.  This form of dependency can lead to health complications in later years such as liver malfunction or kidney failure.
Hence many are rethinking better ways to deal with pain. Today herbal and natural products have gained popularity in being the best colon cleansers and pain relievers.
What are Natural Cleansers and Pain Relievers?
These are herbal/plant-based products with medicinal value. They have been used for thousands of years in different civilizations. They include fruits, leaves, barks, flowers, and seeds from different plant species. Take for example the butterbur plant. According to www.nccih.nih.gov, this specific type of plant species has been used since the 17th century for the treatment of various ailments such as cough and stomach upsets.
Today further research has shown how it works in different areas as well. At Green Organics, we have used butterbur as one of the ingredients in natural headache relief. This incredible remedy works well in addressing issues such as frequent headaches and migraines.
Other herbaceous plants are excellent inclusions in pain-relieving and detox cleansers such as:
Turmeric
Ginseng
Buckthorn
Bladderwrack
Green tea
Ginger
 Why opt for Natural Pain Relievers and Cleansers?
We are ever-growing anxious about what we take in our bodies and yearn to avoid anything that may cause toxicity in the long run. Natural solutions have been seen to work well in helping the body attain general wellness without causing much toxicity to the body.
These natural remedies also contain some nutritional value that may be beneficial to the body. They don't only solve the issue at that given moment. They can also go further in helping the body maintain balance and encourage natural healing.
If you are thinking about going natural, we have the best solutions for you. Check out different options including the best colon cleansers and natural pain relievers for various pain complications on our website. At the end of the day, a good healthy body means fewer worries!