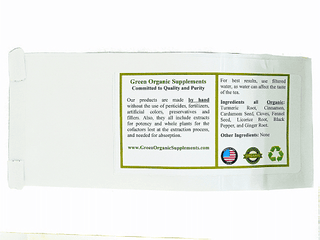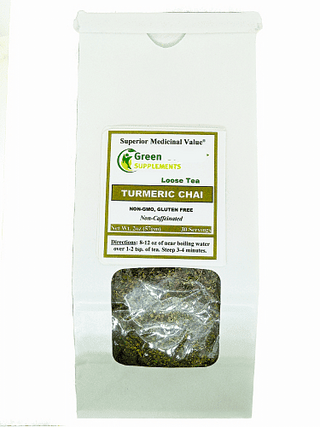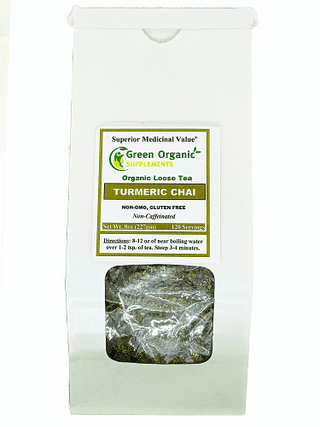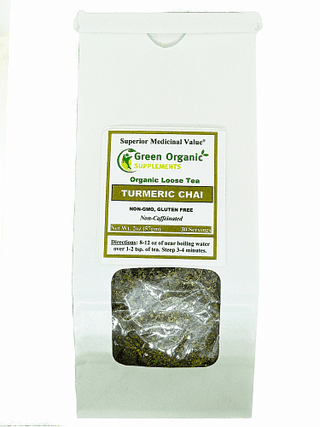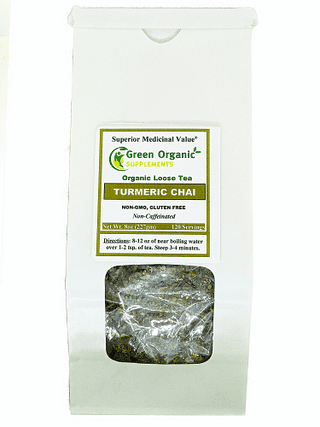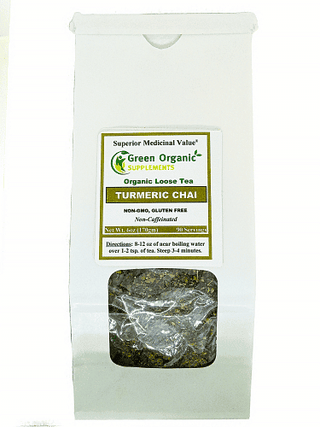 Your Security is Protected


Turmeric Chai Tea
Organic Loose Tea
NON- CAFFEINATED, NON-GMO, GLUTEN FREE
This tasty tea blend gives a therapeutic twist to the traditional Chai Tea, without being blended with green or black teas. The primary active ingredient in Turmeric is curcumin, a potent antioxidant to help promote optimum health and well-being and support and your body's natural defenses. This uniquely different flavorful blend offers a delicious chai flavor while providing you with therapeutic qualities. Chai Teas are usually sweetened, so try adding a pinch of stevia, a dash of vanilla, or even milk. It tastes great whether served hot or cold! Caffeine-Free.
Ingredients all Organic: Cinnamon, Turmeric Root, Cardamom Seed, Cloves, Fennel Seed, Ginger Root, Licorice Root, and Back Pepper.
Other Ingredients: None
Directions: 8-12 oz of near boiling water over 1-2 tsp. of tea. Steep 3-4 minutes.
For best results, use filtered water, as water can affect the taste of the tea.